Jeff Singer
|
Anne Beaudry
|
Esther Schvan
|
Bob Bodrug
|
Robert Shapiro
|
Alan Sobel
|
Roberta Logan
|
Dan Mason
Alan Sobel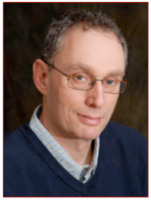 Alan Sobel is a management consultant with more than 29 years of experience in the public, volunteer and private sectors. He provides strategy development, public consultation, conflict resolution, coaching and learning support to executives in government, industry and national associations.
Alan holds a Master's degree in Political Studies from Queen's University and an Honours Bachelor of Arts degree in Political Economy from the University of Toronto. He is a Queen's Fellow and a U.S. State Department Grantee. He possesses advanced certificates in facilitation, mediation, and executive coaching.
Alan is a roster mediator, Ontario Mandatory Mediation Program, providing mediation services in the civil justice system. He was previously an executive member of the faculty of the Canadian Centre for Management Development. More recently, he has worked with executives at General Dynamics Canada in the areas of organizational development and leadership development, helping them to achieve membership in the ranks of Canada's top 100 employers in 2003 and 2004 and to be named one of Canada's top 10 employers in 2005, 2006 and 2007.
In partnership with his clients, Alan has helped to:
design and deliver leadership learning programs and coaching services to executives.
shape personal professional and organizational futures;
resolve strife among internal and external stakeholders;
shape governance frameworks for large organizations;
determine priority investments and actions;
consult with internal and client stakeholders to seek their input on future directions;
develop business and marketing strategies;
optimize business processes;
shape policy and regulatory frameworks in partnership with industry and public stakeholders.