Jeff Singer
|
Anne Beaudry
|
Esther Schvan
|
Bob Bodrug
|
Robert Shapiro
|
Alan Sobel
|
Roberta Logan
|
Dan Mason
Esther Schvan
What our clients say about working with Esther Schvan...
I enjoyed my sessions with Esther very much... she is an excellent resource and TRG is very lucky to have her on staff.
Esther was very methodical and brought me up to speed on new resume and interview techniques.
Esther's initial sensitivity to concerns about being laid off and then her support throughout the process was most appreciated.
Esther's support and understanding of the job search process including all aspects of career building was excellent. She is very knowledgeable and I enjoyed each session with her and learned a lot... it was a very good experience.
Esther helped me develop the best resume to showcase my skills and talents to potential employers.
Esther's positive attitude and encouragement was most appreciated.
Esther took the time to understand my unique situation and adapted to my schedule.
Esther provided a supportive environment with excellent resources.
Esther showed me how to position my resume to the needs of the employer.
I appreciated Esther's help in reworking my resume and learning how to build a network.
Esther was professional, polite and responsive to my needs.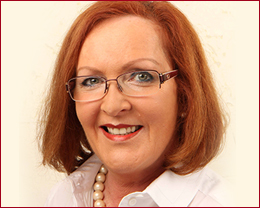 Esther Schvan is a fluently bilingual consultant, coach and facilitator who brings to the team over 15 years of experience providing one-on-one coaching and mentoring as well as facilitating diverse groups within public and private sector organizations.
Esther has conducted hundreds of one-on-one career counseling sessions, including the exploration and assessment of life goals, priorities and desired future direction. She has coached executives, managers and team members, always customizing the approach to address the client's unique needs. Providing individualized coaching to new entrepreneurs is a particular area of interest for Esther.
As a business consultant, Esther assisted 18 business startups establish strategic business plans; implement and evaluate them. She developed the curriculum, lesson plan and schedule for courses of study on such topics as Business Communication, Sales and Marketing, Advertising and Promotion, Customer Service, Business Plan Writing and Stress Management.
In organization development, Esther designed, implemented and documented strategic planning sessions and multi-stakeholder consultations. She developed and facilitated round table discussions for federal, provincial and municipal politicians and policy makers at conferences. Esther has assisted with meetings and planning sessions involving group processes for 50 to 1500 attendees.
Esther has designed and delivered hundreds of different Career Transition sessions. She also regularly develops and delivers Diversity and Intercultural Communication training within the public sector. In addition Esther has provided training to new Canadians in various employment and self-employment initiatives.
A motivator, Esther has developed a reputation for high energy, positive attitude and contagious enthusiasm. She is an effective communicator with a passion for inclusiveness. She speaks 7 languages and has lived on 3 continents.
Esther holds a Bachelor of Arts from McGill University where she received the James McGill Award for Excellence. She is a Certified Résumé Strategist, a Certified IAF Professional Facilitator and a graduate of the Advanced Facilitation Program of ICA Associates in Toronto. In addition Esther is certified in Myers-Briggs Type Indicator, Appreciative Inquiry for Organization and Community Transformation, Global Competencies Inventory, Birkman First Look, Emotional Intelligence, 360 degree Feedback as well as Open Space Technology. She is currently preparing her thesis for an MA in Intercultural Relations.
Esther is a member of Career Professionals of Canada, the International Association of Facilitators and the Institute of Cultural Affairs.