Jeff Singer
|
Anne Beaudry
|
Esther Schvan
|
Bob Bodrug
|
Robert Shapiro
|
Alan Sobel
|
Roberta Logan
|
Dan Mason
Robert Shapiro
What our clients say about working with Robert Shapiro...
Robert motivated me to move forward with my career and also with building my resume.
Robert was very friendly and helpful. He kept me actively pursuing my goals and following the plan that we had built together.
Robert always kept in touch with me and prompted me to keep at it ... he made sure I held out for a job that was the best fit for me.
Robert provided honest (in-your-face when necessary) feedback about my resume, cover letters and performance in mock interviews. This helped me to prepare more effectively for the real world interviewers!
I appreciated the whole experience working with Robert.
Robert provided the encouragement and the coaching I needed.
I appreciated Robert's assistance preparing for interviews and his positive approach.
Robert was a very personable fellow and it was easy to connect with him.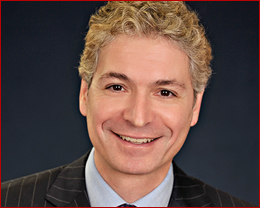 Robert Shapiro's forte for aligning human capital management with corporate objectives and attracting, selecting, and retaining ultra talented, high performance teams in three continents is the result of 16 years of business experience.
Robert is a high performance human capital management consultant with a proven track record in creative, fast-paced engineering and high technology environments. Blending the principles of Industrial and Organizational Psychology into the hands-on practical world of human capital management, Robert is recognized for his strategic approaches to organizational and individual assessment, organizational development, talent acquisition, and talent development. His experience running human resources departments and working intimately with executive leadership teams have parlayed into a deep understanding of the challenges associated with development and change, and how to effect change to drive positive results across organizations. Robert truly believes that if an organization is not taking good care of their key employees, there's another organization out there that will.
Robert has held management positions at Tropic Networks Inc. and Cadabra Design Automation Inc. While at Tropic Networks, he was acknowledged for attracting, selecting, and retaining talented employees from new graduate level to executive level, and growing the organizational structure from 7 to 150 employees in North America and Europe to strategically support business objectives. At Cadabra, Robert grew the organization from 25 to 75 employees in North America and Japan, and managed the cultural adjustment from a small Canadian team to a globally-focused team. During his time with Cognos and Betz Canada, Robert successfully led the recruitment initiatives for multiple business units across the country.
Throughout his career working for start-up to large companies, Robert's versatility and extensive knowledge in human capital management has benefited corporations. He has managed and implemented functions spanning the human capital management sphere: compensation, talent management, immigration, key employee development, and executive coaching. Robert has also successfully managed and led multiple organizational transitions establishing win-win organizational-employee relationships during challenging economic times.
Following an extensive career working for private business, Robert has been assisting start-up, small, and mid-sized companies address their attraction, selection, and retention strategies and implementation to achieve corporate objectives.
Robert received his Bachelor of Arts, Honors degree in Psychology from Mount Allison University, and a Master of Science degree in Industrial and Organizational Psychology from Saint Mary's University. Robert is a certified administrator of the Mayer-Salovey-Caruso Emotional Intelligence Test and the Resilience Factor Inventory. While at Saint Mary's University, Robert served consecutive terms on the Graduate Psychology Society council; first as Vice-President, then as President.
An active volunteer, his passion for people has found its way into his volunteerism choices. At colleges and universities, Robert gives his time and experience to help students prepare for life after school. Robert is also a career mentor at the Ottawa Community Immigrant Services Organization, and he designs and leads public workshops on "Job Interviewing" and "Surviving the First Year of Your Career."
As a Consultant Robert:
Worked with the founding members of an Internet start-up focusing on the attraction, selection and retention of the core team thus building the operational foundation of the business and contributing to its ability to close a first and second round of financing.
Established an employee attraction, selection and retention program for a semiconductor company. Working in collaboration with the management team, the program centered on a goal oriented corporate culture, attention to regular and meaningful recognition and rewards, a market based compensation program and a commitment to employee career development.
Designed and presented "Interviewing Skills" and "Career Success" workshops for university and college students, new graduates and new immigrants.
Designed and implemented a corporate restructuring plan for a software development company. Offered career transition coaching to impacted employees.
As a Human Capital Management leader Robert:
Led corporate restructuring during very trying economic times. Provided 1-on-1 career transition sessions for the employees whose roles were eliminated and ensured remaining employees had access to support as they adjusted to the organizational change.
As a member of a merger and acquisition team for a networking start-up participated in the due diligence and subsequently managed the employee transfer to the acquiring company, enabling a smooth transition during a chaotic time.
Led and implemented a recruitment program for a start-up telecommunications systems company. 75 scarce skilled, key employees were hired within 6 months of the opening of the business. The average successful experience was 10 years.
Created and implemented a Key Employee Retention Program resulting in a 1% year over year voluntary turner over rate for an optical networking business.
Developed a technology company's employer brand, ensuring that the company was recognized as the employer of choice within a highly competitive, scarce pool of engineering talent.
Implemented a Structured Hiring Process for a specialty chemical company resulting in a reduced hiring cost of about $35,000 per hire.
Managed immigration and relocation of key employees from around the globe.
Managed all human capital functions for two technology companies: recruitment, compensation, talent management, employee career development, immigration, relocation and benefits.